Zame by Squadventure FREE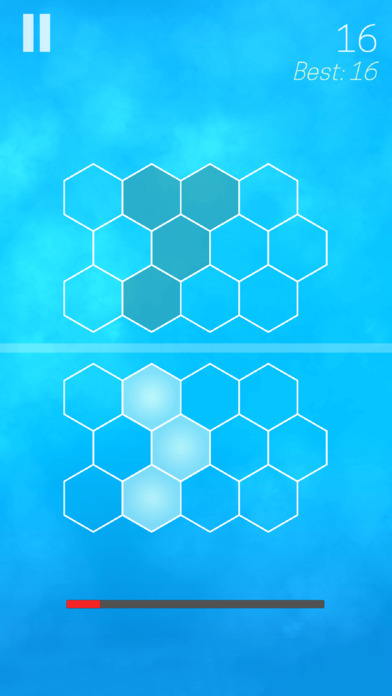 Zame is a reflex testing puzzle app game. The object is to quickly tap the mirror image of the shaded figures.
What's interesting about this game: the hexagonal layout. I think that's why I can't just keep going. Also, the mirror line alternates between horizontal and vertical. My high score, at the moment, is 19.
I emailed George Faraj, who made Zame, and his high score is 25.
Good game, good fun. Hey, maybe playing these types of games will help ward off Alzheimer's.
FREE.
http://www.squadventure.com/
https://itunes.apple.com/us/app/zame/id1237871082?mt=8
https://play.google.com/store/apps/details?id=com.squadventure.ProjectMirror&referrer=utm_source%3Dsqweb

The Best iphone, ipad Puzzle Apps and Mechanical Puzzles
Tags: free, Squadventure, Zame
This entry was posted on Monday, July 17th, 2017 at 7:39 pm and is filed under IOS Apps. You can follow any responses to this entry through the RSS 2.0 feed. You can leave a response, or trackback from your own site.