Waltzing Tiles by Boris Sokolsky FREE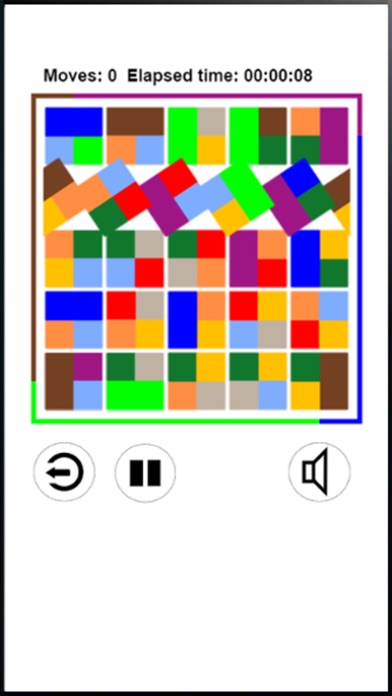 Waltzing Tiles comes from Boris Sokolsky. The object is to slide the rows/columns back/forth and up/down to un-mix the colors.
The easy mode is way too easy. We've seen this type of puzzle way too often.
The medium mode is slightly harder. Each tile has either 3 or 4 colors.
The hard mode is fantastic. And very hard. As you slide a row across, each tile rotates 90 degrees. So there are 2 tasks: solving for the position of each tile and the orientation. I've tried it only once and ran out of moves.
https://itunes.apple.com/us/app/waltzing-tiles/id1315369332?mt=8
https://sites.google.com/site/waltzingtiles/
Similar Games (This list is very incomplete.)
Slangle
Rubik's Block
Cryptic Cross
Digits Square Puzzle Game
iRectangle
Align It!
Cube 2D
Pixel Shift
Mezzo Puzzle
Flat Cubes a 2D Rubik's Cube

The Best iphone, ipad Puzzle Apps and Mechanical Puzzles
Tags: Boris, free, Sokolsky, Tiles, Waltzing
This entry was posted on Tuesday, December 12th, 2017 at 7:46 pm and is filed under IOS Apps. You can follow any responses to this entry through the RSS 2.0 feed. You can leave a response, or trackback from your own site.