Triangle Flip by Code Handwerker GmbH FREE
Triangle Flip is a unique interesting puzzle app game. The objective is to get all the triangles to be the same color.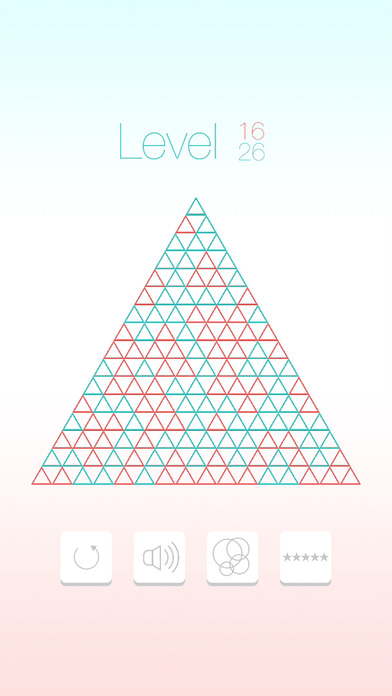 Swipe over entire rows to change all the colors. That's the only mechanism. Pretty simple, but things get tough.

According to the Leaderboard, there are about 300 people playing this. I've solved about 100 levels. HRubasch is #1 with 560 levels solved.
https://itunes.apple.com/us/app/triangle-flip/id1250921695?mt=8

The Best iphone, ipad Puzzle Apps and Mechanical Puzzles
Tags: Code, Flip, free, GmbH, Handwerker, Triangle
This entry was posted on Monday, June 25th, 2018 at 8:25 pm and is filed under IOS Apps. You can follow any responses to this entry through the RSS 2.0 feed. You can leave a response, or trackback from your own site.