SubaraCity: point scoring puzzle game for iphone, ipad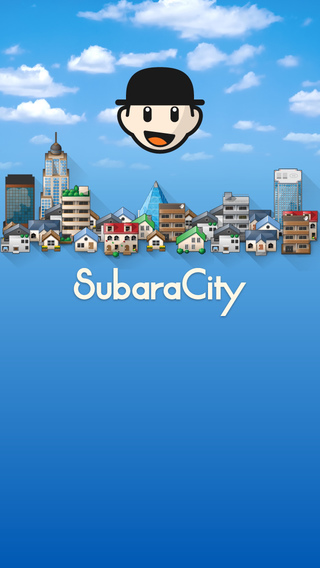 The object in SubaraCity is to increase your city's population by merging smaller houses into bigger houses and really big houses into skyscraper apartment buildings.
Look at the bottom of the first image. See the brown apartments? The one on the left is an '8′ and the one on the right is a '9′. Merge them to form a 10. Once a building becomes a 10, it then turns white.
Suppose you combine 10′s: two of them will form a yellow 11. However, you cannot combine any building over 10. The key strategy to scoring BIG, is to get a super cluster of 10′s and then merge them all at once.
SubaraCity was created by Ryuji Kuwaki. A typical game for me is getting 2,000,000 points and that takes about 15-20 minutes. My high score is 32,927,440 which ranks me at 4268 out of 144,509 players. I got by combining fifteen 10′s. It led to a level 24 building. That particular game took over an hour.
So now I'm trying to beat my top score. Extremely difficult. Here's what's been happening: I get a cluster of twelve 10′s and then am forced to merge them. The resulting 21 building (I know – why isn't it a 22 building?) becomes a dead space on the board. So I end up restarting the game. Which makes me despair a bit.
SubaraCity is in the running for a PAGY Award. (Nominations: check back on December 30th.)
https://itunes.apple.com/us/app/subaracity/id988621911?mt=8
Other Point Scoring Games Worthy of Your Time
NumberMania
Four Straight Lines
Pushopolous
Stickets
Folt
Nineout
BeeCells Lite
Kindly Colors
HexAgony

The Best iphone, ipad Puzzle Apps and Mechanical Puzzles
Tags: game, ipad, iphone, point, puzzle, scoring, SubaraCity
This entry was posted on Sunday, April 8th, 2018 at 7:14 pm and is filed under IOS Apps. You can follow any responses to this entry through the RSS 2.0 feed. You can leave a response, or trackback from your own site.