Sticks. by Kamil Kucma FREE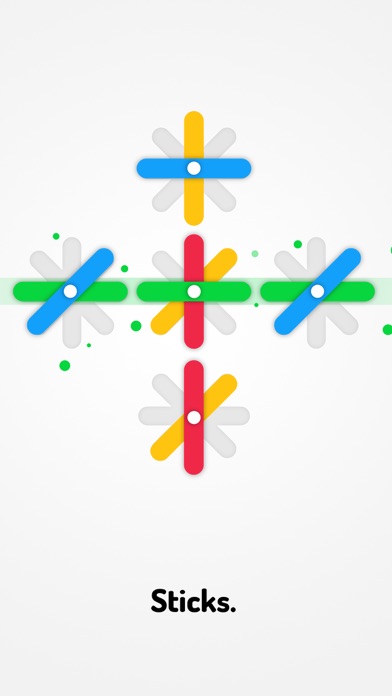 Sticks. comes from Kamil Kucma. It's a point scoring puzzle app. You are given 3 tiles at time to place within the grid. At all times, everything can swivel. Match up 3 in any direction, score points and keep going.
I've only played this game twice. The second time was this morning and I was still alive, but had to go to work.
I think this is a very solid point scoring game. I like the graphics a lot.

https://itunes.apple.com/us/app/sticks/id1174328165?mt=8
http://gamezaur.com/
https://play.google.com/store/apps/details?id=com.gamezaur.sticks
Other Point Scoring Games Worthy of Your Time (Some are no longer available.)
NumberMania
Four Straight Lines
Pushopolous
Stickets
Folt
Nineout
Nineout II
BeeCells Lite
Kindly Colors
HexAgony
Domino Drop
Put Number
Tripevo
Triple Town
Kindly Colors
COLORswipe
SubaraCity
Virus Pop Smash
+1 Number
4 Way Puzzle
Merged!
Enso
Politaire
Treple
numDance
Black Boxes
Buckets
Hit N Run
Puppo!
Omino!
Super Swipes
Make Square
Colorzam
Color 6

The Best iphone, ipad Puzzle Apps and Mechanical Puzzles
Tags: free, Kamil, Kucma, Sticks.
This entry was posted on Tuesday, December 19th, 2017 at 11:52 pm and is filed under IOS Apps. You can follow any responses to this entry through the RSS 2.0 feed. You can leave a response, or trackback from your own site.