Slide Tetromino By ECO Pawel Jarosz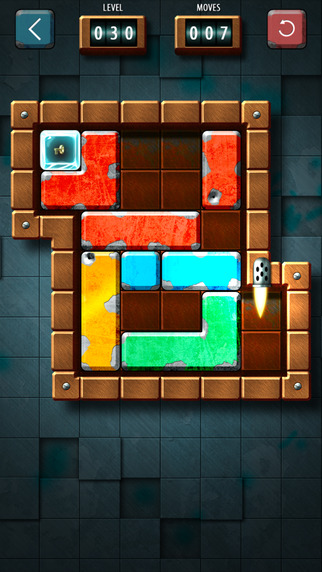 Slide Tetromino is to move the key (trapped in ice) next to the burning flame.
There are 100 levels. I solved the first 10 pretty quickly, then jumped to the last 10. I found those just as easy.
This is a good game for novice puzzlers. The graphics are nice.
What's lacking is a 'moves counter' for purists who want to do each level using the minimum number of moves
Related: I regularly check 'Apps Gone Free'. They had this game listed as being free about a week ago,, but now it's not. If you find a good puzzle that's temporarily free, send me note or leave a comment & I'll spread the word.
https://itunes.apple.com/us/app/slide-tetromino-premium/id978983113?mt=8

The Best iphone, ipad Puzzle Apps and Mechanical Puzzles
Tags: Jarosz, Pawel, Slide, Tetromino
This entry was posted on Friday, December 15th, 2017 at 7:15 am and is filed under IOS Apps. You can follow any responses to this entry through the RSS 2.0 feed. You can leave a response, or trackback from your own site.