Points – Catch The Balls free puzzle app game for iphone, ipad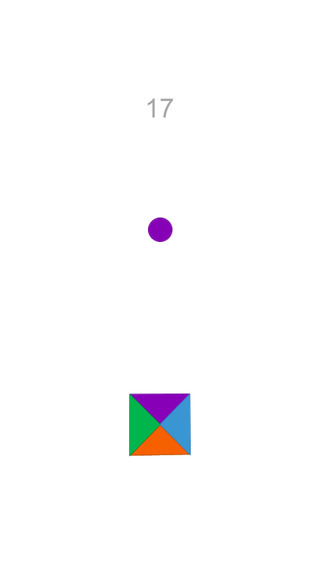 Yasarcan Kasal has created a game to test your reflexes. Balls drop from the top and you must tap the screen to rotate your polygon so the colors match.
I like that the game starts with just 2 colors. But, too quickly, it changes to 3 and then 4 colors, which is just a bit too fast for me.
This is a good game to ward off Alzheimer's. Keep your brain sharp!
https://itunes.apple.com/us/app/points-catch-the-balls/id914528015?mt=8

The Best iphone, ipad Puzzle Apps and Mechanical Puzzles
Tags: Balls, Catch, free, game, ipad, iphone, Points, puzzle
This entry was posted on Tuesday, October 31st, 2017 at 8:28 am and is filed under IOS Apps. You can follow any responses to this entry through the RSS 2.0 feed. You can leave a response, or trackback from your own site.