PixelMaze by Juhapekka Piiroinen FREE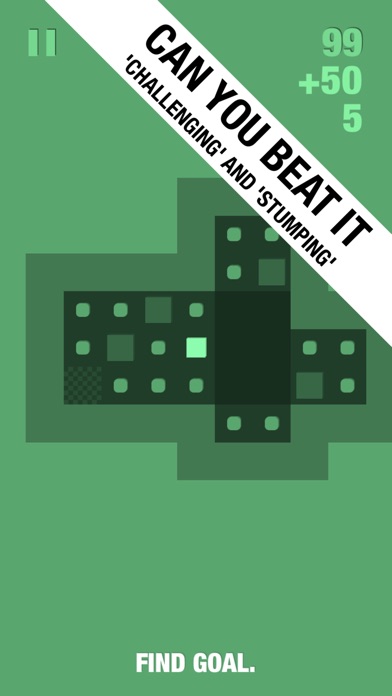 PixelMaze comes from Juhapekka Piiroinen. The object is to collect all the gems and get to the final checkerboard. It's a maze, but it's also a bit of a dexterity/time puzzle game.
There's a sokoban element in some levels.
Level 14 had me stumped. I emailed JP for a hint. (Then I realized that I hadn't read the full description on the App Store!) Subsequent to JP getting back to me, I realized there was a genuine problem. He fixed it and the App Store people approved it within 48 hours.
There are 37 levels altogether. I definitely like that. I've done about 19 levels.
There's an infinity mode where most of the grid is hidden. As Your Man travels, the immediate are lights up. This element was programmed very well. Overall, this is fun.

https://itunes.apple.com/us/app/pixelmaze/id1252617787?ls=1&mt=8
http://www.jppiiroinen.com/pixelmaze/index.html

The Best iphone, ipad Puzzle Apps and Mechanical Puzzles
Tags: free, Juhapekka, Piiroinen, PixelMaze
This entry was posted on Tuesday, January 16th, 2018 at 10:31 pm and is filed under IOS Apps. You can follow any responses to this entry through the RSS 2.0 feed. You can leave a response, or trackback from your own site.