Logic Traces by Kongregate Free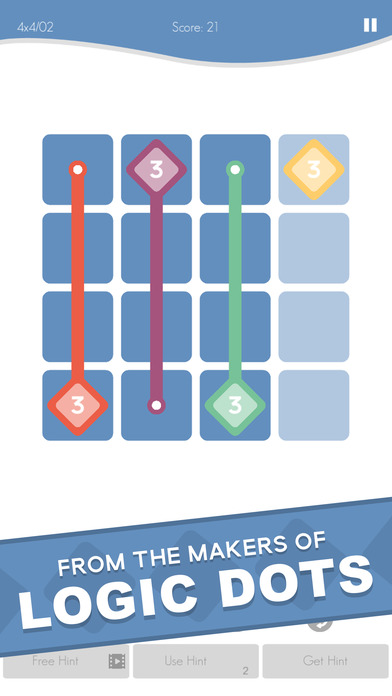 Logic Traces comes from the prestigious Kongregate. The object is to fill the grid completely.
Look at the second image. See the 4 in the upper left corner? That means it can stretch to the right or down or a combination of the two directions to fill up 4 squares.
This concept is not new at all. It was first done in an old Rubik CD-ROM game and it was called Cover-Up. On that game, the graphics were so much better than this game.
Beam Puzzle from 5 years ago was better than this.
Why don't I like this game? Because there are too many puzzles with multiple solutions. I should say, I solved all 30 of the 6×6 grids. I'd rather dig out the old Rubik CD-ROM and replay that, than this game. Sorry guys.
Oh yes, thanks to Loyal Blog Follower Joel for pointing this game out. He also told me about another game Wall Logic that is very similar. I'm also not a fan of that. Oh well.
https://itunes.apple.com/us/app/logic-traces/id1081609724?mt=8

The Best iphone, ipad Puzzle Apps and Mechanical Puzzles
Tags: free, Kongregate, Logic, Traces
This entry was posted on Thursday, May 17th, 2018 at 11:43 pm and is filed under IOS Apps. You can follow any responses to this entry through the RSS 2.0 feed. You can leave a response, or trackback from your own site.