Joints Puzzle Game by EggShellGames FREE
Joints Puzzle Game comes from EggShellGames. It's a lot like Lights Out. The object is to get all the nodes green. Tap on any node and it will change. It's neighbors will also change color.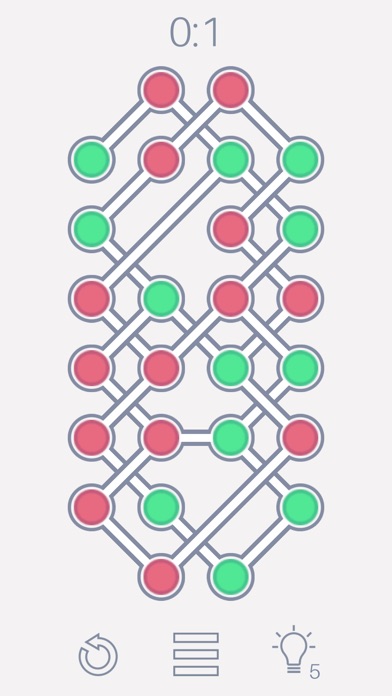 The graphics are very good.
These are hard! Of the 144 levels, I've done about 25.
https://itunes.apple.com/us/app/joints-puzzle-game/id1296723568?mt=8

The Best iphone, ipad Puzzle Apps and Mechanical Puzzles
Tags: EggShellGames, free, game, Joints, puzzle
This entry was posted on Wednesday, November 8th, 2017 at 4:55 pm and is filed under IOS Apps. You can follow any responses to this entry through the RSS 2.0 feed. You can leave a response, or trackback from your own site.