Jellyban – Sweety Sokoban Puzzles by Lu Quoc Man FREE
Jellyban – Sweety Sokoban Puzzles comes from Lu Quoc Man.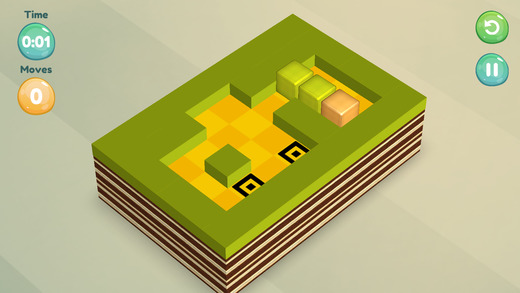 The puzzles are not very hard. However, there is a time limit and a # of moves limit. Generally, each puzzle must be solved within 1 minute.
There are about 125 puzzles and I've done about 60 of them.
The puzzles themselves come from David Skinner's Microban.
https://itunes.apple.com/us/app/jellyban-sweety-sokoban-puzzles/id1231816949?mt=8
https://play.google.com/store/apps/details?id=com.JinguGame.Jellyban
https://www.sokobanonline.com/play/web-archive/david-w-skinner/microban Play David's puzzles on your laptop.

The Best iphone, ipad Puzzle Apps and Mechanical Puzzles
Tags: free, Jellyban, Puzzles, Quoc, Sokoban, Sweety
This entry was posted on Saturday, July 15th, 2017 at 10:52 pm and is filed under IOS Apps. You can follow any responses to this entry through the RSS 2.0 feed. You can leave a response, or trackback from your own site.