Hyspherical 2
Hyspherical 2 looks like a clone of the original Hyspherical that came out about a year ago. I never played that. But I have played Hyspherical 2. It's quite fun.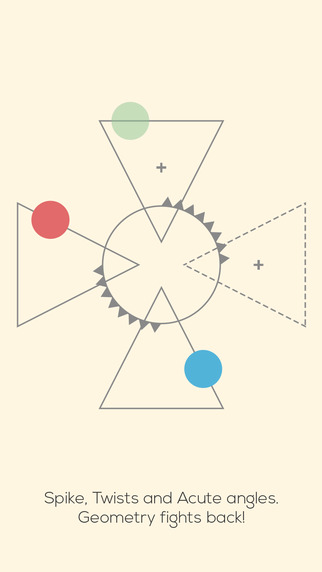 The object is to place a ball on each shape and watch them travel along the perimeter, hoping that they'll be no collision. On some levels, this is easily figured out. On other levels, where the shapes are different, there's a lot of guesswork.
I've done about 15 levels.
https://itunes.apple.com/us/app/hyspherical-2/id1052792518?mt=8

The Best iphone, ipad Puzzle Apps and Mechanical Puzzles
Tags: Hyspherical
This entry was posted on Sunday, April 22nd, 2018 at 9:10 am and is filed under IOS Apps. You can follow any responses to this entry through the RSS 2.0 feed. You can leave a response, or trackback from your own site.