Froggy The Collector: puzzle app game for iphone, ipad Tuesday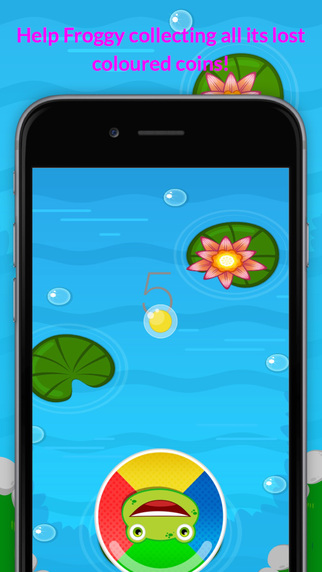 Alessandro La Pergola recently contacted me about his puzzle app game Froggy the Collector. The objective is to rotate the circle at the bottom to catch the colored coin.
The concept is nothing new at all. It's been done 25 times in the last month.
However, there's an easy mode that goes nice and slow. Yes, it's good for older folks. Also, tap on the right side to rotate the disc clockwise, left for counter clockwise. I like.
https://itunes.apple.com/us/app/froggy-the-collector/id993609607?mt=8

The Best iphone, ipad Puzzle Apps and Mechanical Puzzles
Tags: Collector, Froggy, game, ipad, iphone, puzzle, Tuesday
This entry was posted on Saturday, September 1st, 2018 at 11:50 am and is filed under IOS Apps. You can follow any responses to this entry through the RSS 2.0 feed. You can leave a response, or trackback from your own site.