Five Nights in Prison: free puzzle app game for iphone, ipad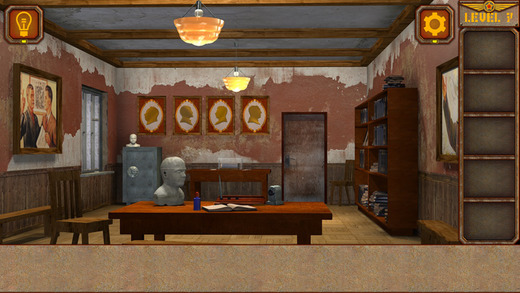 Five Nights in Prison is one of many, many 'Escape the Room' type puzzle apps. I downloaded it because I thought the title was interesting.
There are 15 rooms to escape from. Each room has all the clues you need to escape that room only. So that made it kind of easy.
What I didn't like: when picking up an item, I could not zoom in to get a good look at the object.
Also, the first 8 rooms are free. After that, it's $ 1.99. I played the next 7 rooms over 2 days. Each time I started the program, I had to tap 'restore purchase' to access those rooms. Annoying.
In room 14, I figured out the combination to the lock without finding all the blue clue.
Five Nights in Prison is an okay 'escape the room' adventure. It's good for first timers..
Hey! If you've played other Escape the Room puzzle apps and liked them, please tell us in the comment box.
https://itunes.apple.com/app/five-nights-in-prison/id960689440

The Best iphone, ipad Puzzle Apps and Mechanical Puzzles
Tags: Five, free, game, ipad, iphone, Nights, Prison, puzzle
This entry was posted on Thursday, January 11th, 2018 at 7:03 am and is filed under IOS Apps. You can follow any responses to this entry through the RSS 2.0 feed. You can leave a response, or trackback from your own site.