Divisor by G vector FREE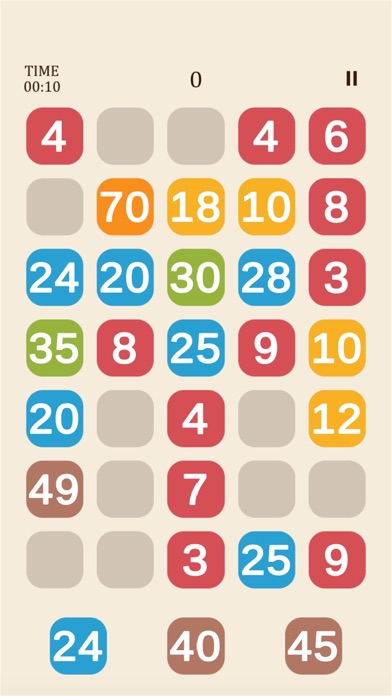 Divisor by G vector is a reverse-point scoring puzzle game. The object is to place the numbered tiles at the bottom onto the grid so that 2 or more adjacent tiles will a factor of each other. The game ends when there are no more tiles. Doing this with the least # of moves is the objective.
Look at image #1. Place the 9 at the top right corner. See the two 18′s? They will turn into 2′s. Then both 2′s will divide into the 42, making it 21. Chain reactions like that are key.
At first I didn't like this game, but I do now.
https://itunes.apple.com/us/app/divisor/id1295655498?mt=8
Late Announcement: there's an annual Celebration of Mind dinner to honor Martin Gardner. Various people are hosting dinners around the country/world. It was this past Sunday. Sorry for forgetting to post this.
If there's not a dinner where you live, you can plan to host one.
http://www.celebrationofmind.org/

The Best iphone, ipad Puzzle Apps and Mechanical Puzzles
This entry was posted on Tuesday, October 24th, 2017 at 7:26 pm and is filed under IOS Apps. You can follow any responses to this entry through the RSS 2.0 feed. You can leave a response, or trackback from your own site.