Crosses Puzzles: Unlimited Domino Free!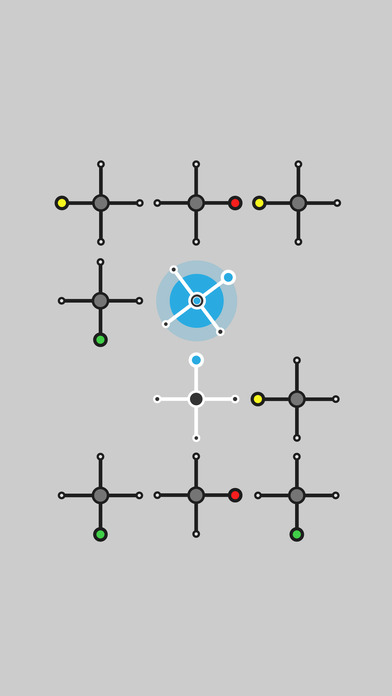 Crosses Puzzles: Unlimited Domino comes from Yufeng Long. The object is to get all the crosses to become white. Each cross can be in 1 of 4 positions: Red (right), Green (down), Yellow (left) and White (up).

When a green cross becomes yellow, if it points to another cross on its left, then that cross will rotate too. Solving 1 cross can lead to the un-solving of its neighbors because there is often a chain reaction.
There's a lot to like about Crosses Puzzles: Unlimited Domino. The graphics are nice. The puzzles start out easy and gradually, I was able to come up with a system. But then the harder questions made me rethink that.
I especially like that there are only 60 levels. Of those, I've done 29 and am stuck on 30.
https://itunes.apple.com/us/app/crosses-puzzles-unlimited/id1094198433?mt=8

The Best iphone, ipad Puzzle Apps and Mechanical Puzzles
Tags: Crosses, Domino, free, Puzzles, Unlimited
This entry was posted on Wednesday, January 3rd, 2018 at 7:52 am and is filed under IOS Apps. You can follow any responses to this entry through the RSS 2.0 feed. You can leave a response, or trackback from your own site.