Blocky XMAS by Bart Buie Free!
Bart Buie recently contacted me about his newest puzzle app: Blocky XMAS. It combines the famous sokoban element with a sticky ingredient. The objective is to transfer the green square and rectangles to the destination to make a perfectly shaped Christmas tree.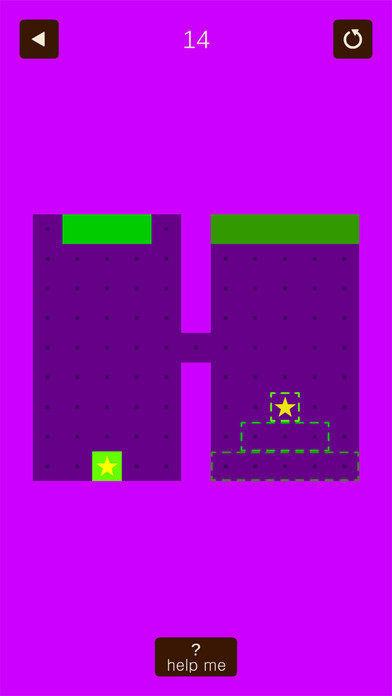 You control the green square with the star. It will stick to the other green bars. You will have to pry it off multiple times for each level.
There are 40 levels. Perfect number. What's the best thing about Blocky XMAS: the puzzles are designed
extremely well.
iOS: https://itunes.apple.com/us/app/blocky-xmas/id1182378091?mt=8
Android: https://play.google.com/store/apps/details?id=air.com.bartbonte.blockyxmas
http://www.bontegames.com/2016/12/blocky-xmas-browser-version-browser.html
Other Bart Puzzles:
What's Inside the Box?
Factory Balls
Other Very Good Puzzles that have a sticky element (not quite the same though):
Denki Blocks I believe this was the original puzzle app that introduced this concept.
Tile'M All This version is crazy hard.
Jelly Slide
Blockoban - a must have
Impossibru's Blockoban

The Best iphone, ipad Puzzle Apps and Mechanical Puzzles
Tags: Bart, Blocky, Buie, free, XMAS
This entry was posted on Saturday, November 11th, 2017 at 7:21 pm and is filed under IOS Apps. You can follow any responses to this entry through the RSS 2.0 feed. You can leave a response, or trackback from your own site.