Amazing jugglers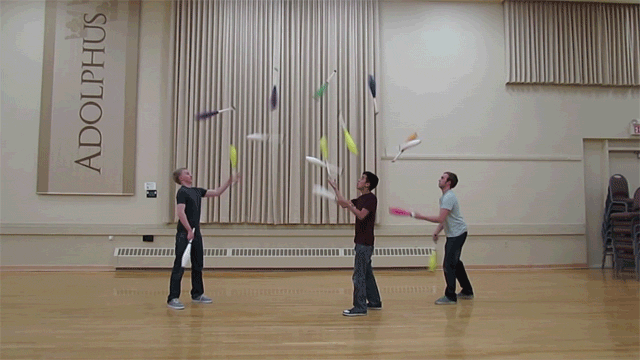 http://sploid.gizmodo.com/these-kids-are-so-good-at-juggling-they-must-be-sorcere-1517039947/@caseychan
There seems to be a high correlation between jugglers & puzzlers. Click on the link to watch these guys do some phenomenal club-passing.

The Best iphone, ipad Puzzle Apps and Mechanical Puzzles
This entry was posted on Monday, November 14th, 2016 at 7:42 pm and is filed under IOS Apps. You can follow any responses to this entry through the RSS 2.0 feed. You can leave a response, or trackback from your own site.