21 Black by Bit Free Games FREE
21 Black comes from Bit Free Games. The object is to score points by combining adjacent tiles to make 21. Two identical tiles never add when they merge. Two 6′s will yield one 6.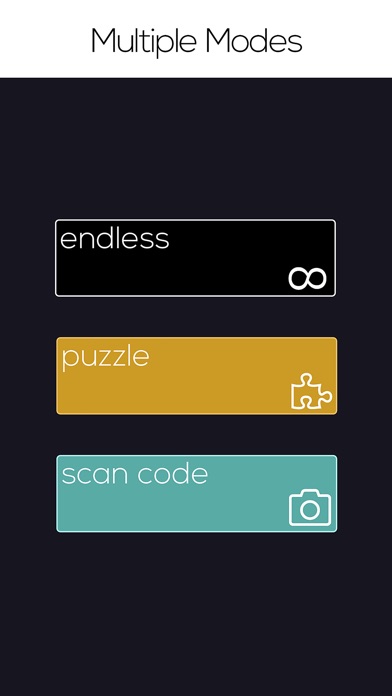 I've played the endless mode. This is an interesting game. The idea is great. The graphics are very good.
Where 21 Black falls short: if played perfectly, you'll never lose. You can even make a lot of mistakes and easily overcome them. I stopped at 1000 points and then intentionally lost.
Another problem: the program does not always save your game mid stream.
https://itunes.apple.com/tr/app/21-black/id1044373988?mt=8
Other Point Scoring Games Worthy of Your Time (Some are no longer available.)
NumberMania
Four Straight Lines
Pushopolous
Stickets
Folt
Nineout
Nineout II
BeeCells Lite
Kindly Colors
HexAgony
Domino Drop
Put Number
Tripevo
Triple Town
Kindly Colors
COLORswipe
SubaraCity
Virus Pop Smash
+1 Number
4 Way Puzzle
Merged!
Enso
Politaire
Treple
numDance
Black Boxes
Buckets
Hit N Run
Puppo!
Omino!
Super Swipes
Make Square
Colorzam
Color 6
Sticks.
Announcement:
The annual PAGY Awards are fast approaching. Each year, I nominate the best Puzzle App Games of the Year on December 30. The winners will be named December 31.

Note: the PAGY Awards are very subjective. (Just like the Oscars, the Grammys and the Pulitzers.) The first purpose is to draw more people to the joy of puzzles. The second is to recognize the indie gamers who put forth their best creative efforts. Sadly, many of these games are unprofitable. It's the elephant in the room. But we hope they continue.

To be sure, I have play tested every single game thoroughly. A constant regret of mine: overlooking a puzzle. If I've missed a worthy game, send me a note, and I'll include it for 2018.

The Best iphone, ipad Puzzle Apps and Mechanical Puzzles
This entry was posted on Thursday, December 28th, 2017 at 10:07 pm and is filed under IOS Apps. You can follow any responses to this entry through the RSS 2.0 feed. You can leave a response, or trackback from your own site.