2 Ballz: free puzzle app game for iphone, ipad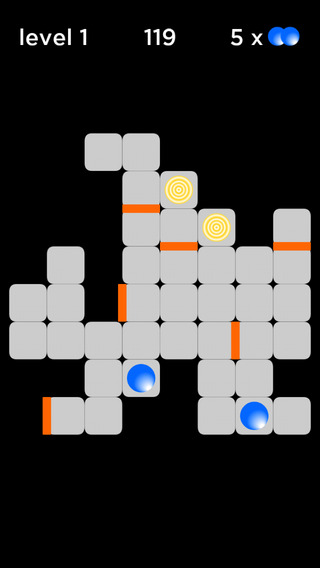 'One of the hardest ability and logical games that you ever seen. Use finger swipe to drive the two balls at the same time to their destination avoiding that any of them falls to the vacuum.'
My opinion: the puzzles are good, but having to start over at level 1 is beyond annoying.
Last night I restarted the game at level 1 and wondered: how many levels are there? With 1 life to spare, I completed all 23 levels. 'More are coming soon.' Yeah, well, if and when they come, will I have to start at level 1 again?
Better games with the same idea: Double Maze, Grid Blox and Duality which is outstanding.
https://itunes.apple.com/app/id957179953

The Best iphone, ipad Puzzle Apps and Mechanical Puzzles
Tags: Ballz, free, game, ipad, iphone, puzzle
This entry was posted on Sunday, March 12th, 2017 at 7:22 pm and is filed under IOS Apps. You can follow any responses to this entry through the RSS 2.0 feed. You can leave a response, or trackback from your own site.