0h n0 by Q42 B.V. FREE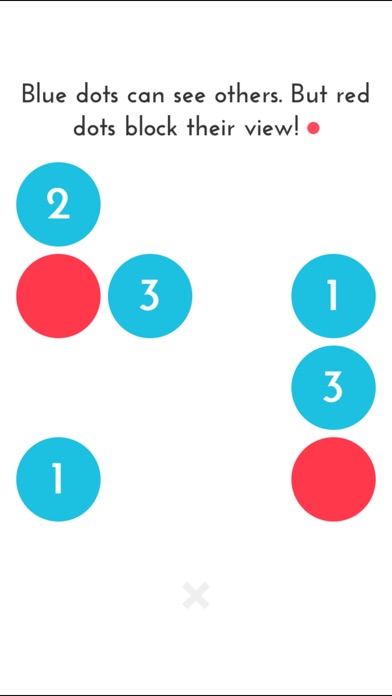 0h n0 comes from Q42 B.V. The goal is to fill the board completely with blue and red circles. A number in blue refers to how many blue dots it can see in the horizontal & vertical paths. A red circle blocks the view of the blue circles beyond it.
This concept is not new. There was an old game from a Rubik's CD game that was similar called Lighthouse.
I've done 1 or 2 puzzles in each grid size. This game is fairly easy. But the graphics are good. And it's good for young puzzlers.
http://0hn0.com/
https://itunes.apple.com/us/app/0h-n0/id957191082?mt=8
https://play.google.com/store/apps/details?id=com.q42.ohno

The Best iphone, ipad Puzzle Apps and Mechanical Puzzles
This entry was posted on Wednesday, September 13th, 2017 at 8:39 pm and is filed under IOS Apps. You can follow any responses to this entry through the RSS 2.0 feed. You can leave a response, or trackback from your own site.